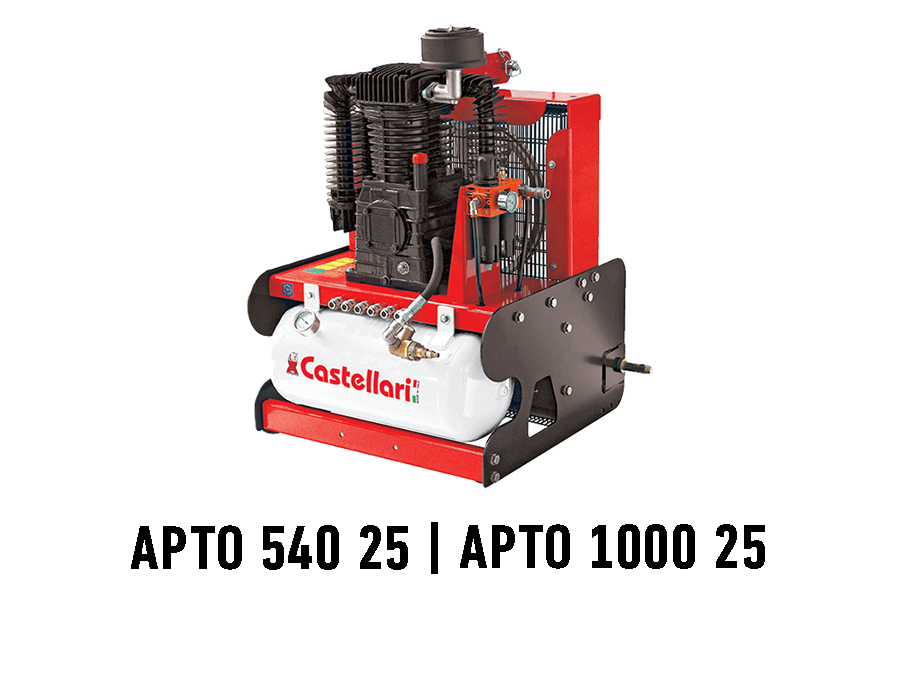 Cod.
kg
L x B x H

cm

APTO 540 25

25

K18/C

20

1400

88

68

67

85

APTO 640 25

25

K28

25

1400

95

68

67

85

APTO 1000 25

25

K30

30

1400

106

68

67

85

APTO 1500 45

25 + 20

K50

40

1400

197

115

75

107

APTO 2000 75

25 + 50

K60

50

1400

250

115

78

110
DESCRIPTION
AURA PTO compressors can be connected to a tractor's three point hitch; compact and sturdy, they are intended for highly professional use.
They feature professional heads with cast iron cylinders and valve plates, for high efficiency and long life.
A complete range makes these compressors suitable for both small- and large-sized companies.